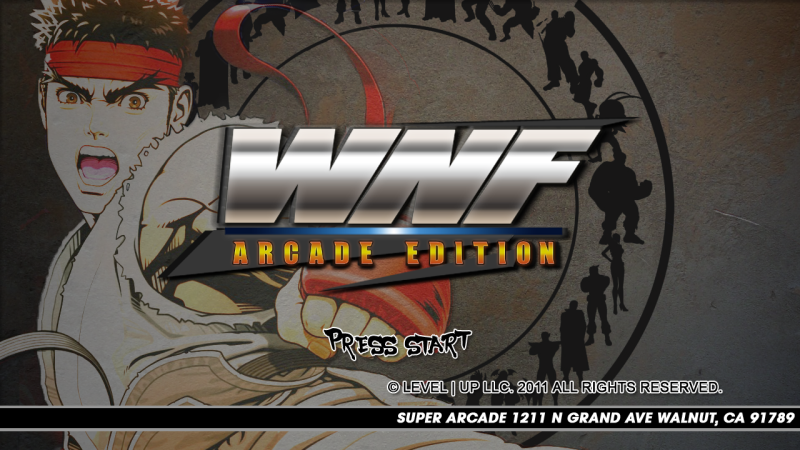 Wednesday Night Fights: Arcade Edition
Wednesday Night Fights returns for the second half of 2011! This time we're teaming up with Street Fighter Legend Mike Watson at today's hottest spot for competition – Super Arcade in Walnut, California. We're going back to our roots, giving players an arcade environment to hone up their skills just like the OGs did. The fun doesn't stop there, come out and support Super Arcade which is open to the public 7 days a week where top players enjoy many genres of the latest arcade/console games! Over 2 million have watched our WNF archives in the first half of 2011 for early glimpses of AE and Marvel3 action, this season will be the most competitive WNF yet!
WNF:AE Tournament Game Lineup:
Super Street Fighter 4: Arcade Edition – Xbox360
Marvel vs Capcom 3 – Xbox360
WNF:AE Tournament Season:
Season 1:
Sept. 7, Sept. 14, Sept. 21, Sept.28
Season 2:
Oct. 5, Oct. 12, Oct. 19, Oct. 26
Season 3:
Nov. 2, Nov. 9, Nov. 16, Nov. 30
Special Events:
Dec. 7, Dec. 14
Stream Channels:
www.twitchtv.com/leveluplive
www.twitchtv.com/offcast
Registration:
Sign-ups: 8PM-8:30 Tourney begins at 9PM for all games!
This is a Bring Your Own Controller event!
Venue: $5
Buy-In: $5 per game
No spectator fee!
Onsite registration only!
Prize Distribution:
1st 60% 2nd 30% 3rd 10%
Location:
Super Arcade
1211 N Grand Ave
Walnut, CA 91789
Super Arcade Twitter:
@SuperDojo
Super Arcade SRK Thread:
http://shoryuken.com/forum/index.php?threads/super-mfing-arcade-the-next-generation.143162/
Hours of Operation:
Mon-Thurs 10am-12am
Friday 10am-1am
Saturday 12pm-1am
Sunday 1pm-11pm
Level|Up President:
Alex Valle
Level|Up Operations Manager:
Jimmy Nguyen
Level|Up Stream Producers:
AJ Papa/Frank Reyes
Level|Up Photography/Web Design:
Bryan Gateb
For more information on Level|Up events or interested in community programs and media, visit our site:
Twitter:
Follow @levelupseries
Youtube:
Facebook Fan Page:
www.facebook.com/levelupseries
Disclaimer:
*Level|Up is not responsible for lost, stolen, or damaged articles.
*Level|Up staff can eject any groups/individuals that cause harm or malicious intent from WNF at anytime.
*Individuals caught soliciting Level|Up sponsors/clients will be permanently BANNED from ALL Level|Up events.