Weds Night Fights 2020: A New Era of Locals
Weds Night Fights and Level Up celebrate 10 years in 2020 of bringing communities together every week! We are starting over with no seasons, just the games people want to play and the opportunities ahead of us. We are doing things a bit differently this time around to prepare for our next phase of Level Up events. Stay tuned for our official announcement!
Walmart locations:
Roseville, CA
Spokane Valley, WA
Colorado Springs, CO
Tulsa, OK
Fort Worth, TX
Kansas City, MO
Nashville, TN
Weds Night Fights x Walmart – Presented by Esports Arena
Weds Night Fights 2020
Buy-in Prize Distribution
1st 50% 2nd 20% 3rd 13% 4th 7% 5th 3% 5th 3% 7th 2% 7th 2% (If 256 competitors but less than 512)
1st 55% 2nd 30% 3rd 10% 4th 5% (If 128 but less than 256 competitors)
1st 60% 2nd 30% 3rd 10% (If 64 or less competitors)
WNF Partners
Stay tuned as we are finalizing partner details!
WNF x ESA Oakland
Address
255 2nd St.
Oakland, CA 94607
Registration
smash.gg/wnfoakland
WNF x ESA Orange County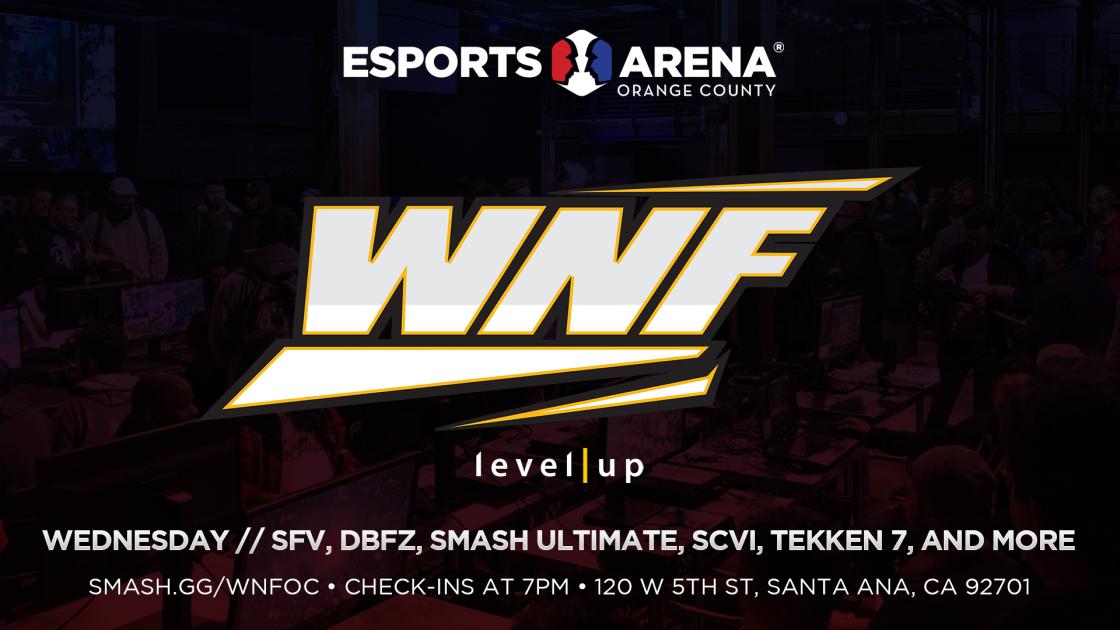 Address
120 West 5th St.
Santa Ana, CA 92701
Registration
smash.gg/wnfoc