SoCal Regionals 2017 Thank You & Aftermath
Our yearly family reunion at SoCal Regionals welcomed new members to our scene, new venue, new attractions, and some of the most memorable experiences to date. We could not have produced this event without passionate community members, our amazing production team, and sponsors which have supported the scene for many years. We are blessed to have you as contributors of SCR this year which was our most ambitious production yet.
The unsung heroes of the event which are on the front lines of every tournament. From checking players in, calling out matches, making sure the tournament rules are in motion, and pumping out 100s of matches daily. Huge shoutouts to our community leaders that took care of our guests at SoCal Regionals all weekend long.
Team Weds Night Fights: (SFV, MVCI, INJ2, TK7)
David 'Qiom' Mejia
Chuck 'Wolfgang Chuck' D.
Liam 'Battery Pack' Bautista
Chelsea 'Chel' Kelly
Mike 'Hated Greatness' Ajibade
Andrew 'Odie' Odella
Mike 'GUNZaBLAZE' Torres
Christopher 'Karch' Cabalo
Matthew 'Nostalgic Gamer' Hoang
*Special shoutouts to Dropkick Events for providing stations for Tekken 7!
Anime: (BBCF, REV2, UNIST)
Vincent 'RS' Monges
Christian 'Chzchan' Knoll
Matthew Bales
Randy Holiday
Mike Wilcox
Michaela Wilcox
Tanya Wilcox
*Special shoutouts to Ranchero Middle School Game and Anime Club for providing SCR with set ups for all Anime games!
ST Revival:
Tania 'KillerMiller' Miller
Eugene 'eltrouble' Lin
Sharon 'Sharonasaurusx' Rex
Muffin Man
GDL | Ghaleon
Bob 'Kurropi' Painter
DGV
Fromo
Sergiev
Killer Instinct:
Tim 'FGC Tim' Akins
The King of Fighters XIV:
David Gonzalez
Pokken Tournament DX:
EnnyMura
Jimmy 'Sunder' Beliakoff
Mike 'H2' Graf
Quinlan 'rudafuda' Cantrell
Chelsea Yang
Aaron 'Gouken Respek' Goodman
Eric Quiet' Hawkes
Ryan 'SuperTurboRyan' Lau
Front Desk:
John Cao
Kitty Nguyen
Full game results brought to you by Eventhubs:
https://www.eventhubs.com/news/2017/sep/22/socal-regionals-2017-live-stream-ft-jdcr-punk-saint-haitani-momochi-yukadon-dragon-snake-eyez-justin-wong-hayatei-fchamp-chrisg-and-more/
The production staff which showcased some of our favorite games to the masses. These guys worked around the clock to ensure nobody missed a punch, a kick, a combo, and the salt that comes with it. The production team is an integral piece which captures the essence of the fighting game community.
Stage, Sound, & Lighting:
Michael Hionis
PSAV
leveluplive & netherrealm:
Romy 'Kiyobi' Abad
ennymura & leveluplive
Enny Mura
leveluplive2:
Kevin Ha
Capcomfighters & Tekken
10/0
Graphics:
Anna Heart
Camera Operators:
Mike 'Mohawk Mike' Bisson
David 'Qiom' Mejia
Photography:
Christopher Galdamez
Tobechi Ugwumba
Liam Bautista
To our amazing talent which entertained our audience at SoCal Regionals. Your voice is a powerful vehicle which tells the story line, the drama, and shoutouts to our finest moments throughout the event. We are honored to have every single one of you as part of our team this year at SCR.
DISSIDIA FINAL FANTASY NT:
James 'JChensor' Chen
Luis 'Rynge' Avila
Jeremy 'Vicious' Lopez
Street Fighter V 3v3 Teams:
Jeremy 'Vicious' Lopez
Saliou M'boup
Marvel vs Capcom Infinite Exhibition:
Abraham 'Neo' Sotelo
Eliver Ling
netherrealm:
Evan 'WonderChef' Hashimoto
Dustin 'Godspeed' Kane
Bryant 'Kitana Prime' Benzing
capcomfighters:
Stephen 'Sajam' Lyon
James 'JChensor' Chen
David 'Ultradavid' Graham
Luis 'Rynge' Avila
Jeremy 'Vicious' Lopez
Michael 'Yipes' Mendoza
Samantha 'Persia' Hancock
Tekken:
Steve 'Tasty Steve' Scott
Aris Bakhtanians
Reepal 'Rip' Parbhoo
Michael 'MYK' Kwon
Ricky 'Rickstah' Uehara
Blazblue Central Fiction:
Brando (@Gookie_Monster)
Josuke (@yohseph)
Nick (@PinkuJP)
Christian (@DjandoM)

Guilty Gear Revelator 2:
Sami (@Samifish11 )
Rynge (@Rynge)
Sanchez (@MechaMacGyver)

Under Night In Birth:
Sami (@Samifish11 )
Brando (@Gookie_Monster)
Kumubou (@Kumubou)
Pokken Tournament DX:
eM | Rudafuda
Sunder
H2
Super Turbo:
Atari
Muffin Man
Blockbuster John
James 'JChensor' Chen
Killer Instinct:
Paul 'PaulB' Ramos
Zipstar BXXDYZ
The King of Fighters XIV:
Luis 'Rynge' Avila
Sami 'Samifish' Nash
Special shoutouts to our SoCal Regionals Creative Partnerships Manager, Kitty Kaboooom, who has debuted our Artist Alley / Cosplay segments and invited some awesome guests to be part of the show! We can't thank her enough for the contributions and introduction to the world of cosplay and fun activities at SCR. Also special shoutouts continues to Shinobee for assisting with R/kappa travel accommodations for international players Jeondding and Ryuusei!
Special Guests:
Julian Jaye Louw
Jesse James Finley
KarenG Cosplay
Isaac Singleton Jr
To our wonderful sponsors which support the fighting game community at SoCal Regionals. We appreciate every opportunity given to us so we can highlight the very essence of our scene. Your contributions assist the players, the staff, our guests, and the audience at home catching all the action. We hope you have enjoyed your time with us over the weekend and look forward to grow together at the next event.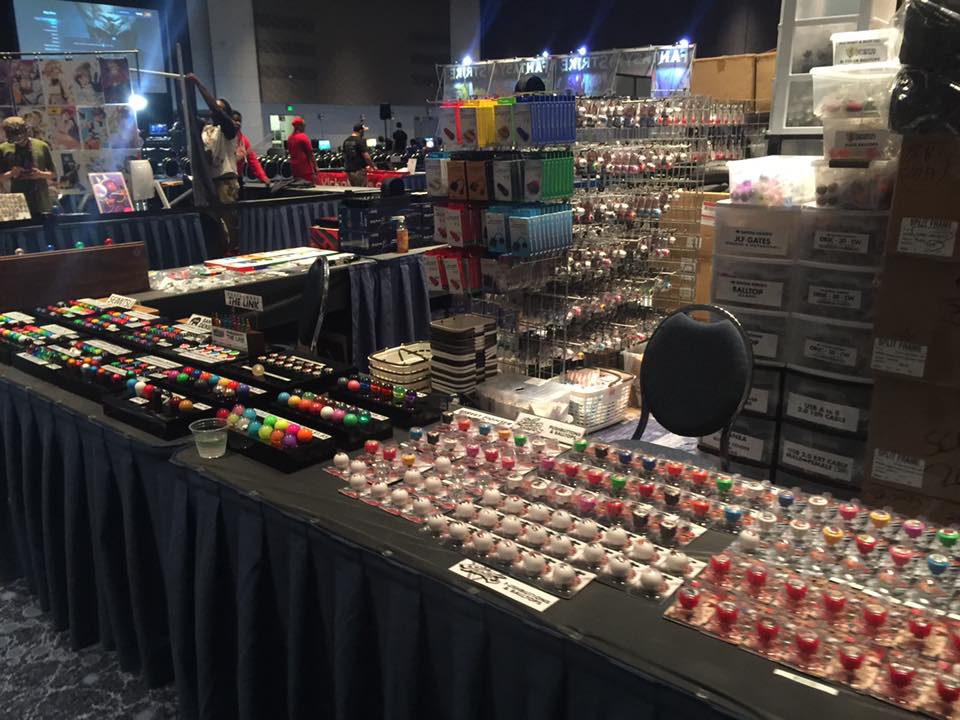 Sponsors:
Body Count Fighting
Square Enix
Capcom
Nvidia
Zowie
ZOTAC
Red Bull
Bandai Namco
HyperX
WB Games
Netherrealm
Arcade Shock
Splitframe
NSURGO
Aksys Games
Fantasy Strike
Eightarc
World 8
Hitbox
Roccat
Mushkin
Jasen's Customs
Vickomods
Jasco Games
Kitty Kaboom
Shunao
HORI
If we have missed anybody, please accept our apologies and let us know so we can properly credit them ASAP. SoCal Regionals is organized and directed by Level Up, but the community as a whole is what makes it shine. Once again, we thank everyone involved for being part of our family and can't wait to see you in 2018!
SoCal Regionals Organizers:
Level Up, LLC.
Jimmy 'ShinJN' Nguyen
President, Chief of Operations, Production Engineer, Technical Liaison, Backend Business Relations

Alex 'CaliPower' Valle 
CEO, Marketing, Business Development, Community Manager, Tournament Director