Weds Night Fights x The Brooklyn Beatdown
Summer is here and we're bringing the heat with a brand new season of fighting game madness in SoCal! Spicing things this season, we are excited to announce our partnership with ESL for a chance to win travel and lodging accommodations to the Brooklyn Beatdown!
Weds Night Fights and ESL are seeking out SoCal's finest Street Fighter V players to compete for a piece of the $75,000 prize pool taking place October 1-2 at ESL One in New York. But not so fast! Summer season players must compete and accumulate points at Weds Night Fights from August 3 – September 8. The highest overall points at the end of the season wins the grand prize! Runner up prizes will be awarded to 2nd, 3rd, and 4th place by HyperX and Arcade Shock. Make sure to catch all the action on http://twitch.tv/leveluplive every Wednesday at 9:30PM PST!
For more information about The Brooklyn Beatdown at ESL One in NY, visit:
Look for us on the front page of http://smash.gg to register for Weds Night Fights every week!
Weds Night Fights x First Attack 2016!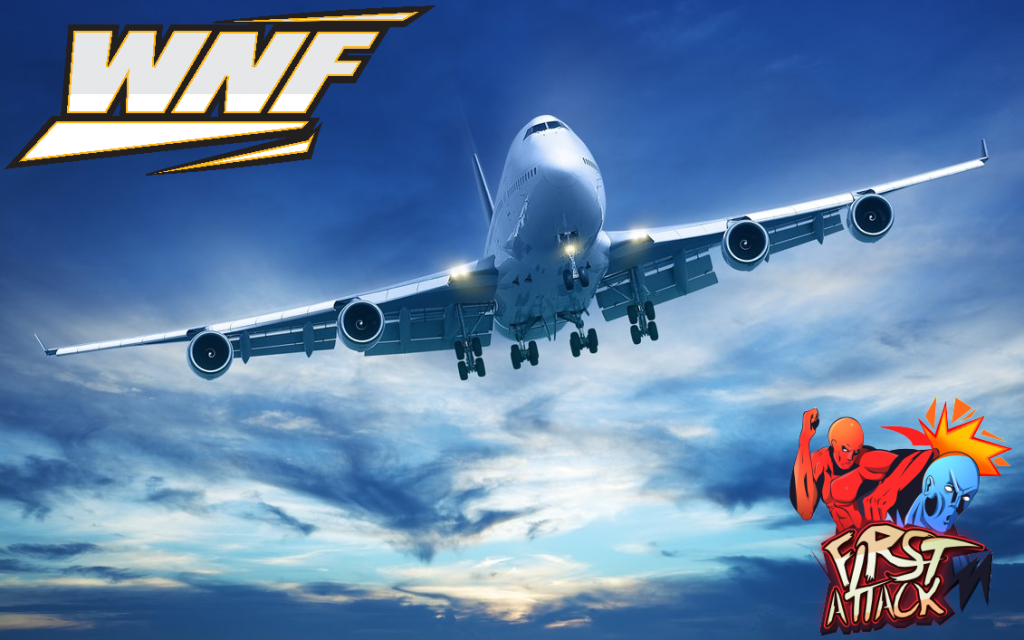 Level Up and Electronic Sports Puerto Rico(ESPR) are bringing excitement and amazing opportunities to our scenes! The Spring Season Street Fighter V WNF champion will win flight and lodging accommodations to First Attack 2016 in beautiful Puerto Rico this September 3-4. Spring Season has already started last week (May 11) and there are 7 more episodes to compete for points to win the trip. Let's find out what's in store at First Attack 2016!
First Attack is ESPR's premier fighting game event featuring Super Street Fighter V, Ultra Street Fighter IV, Melee, Super Smash Bros., Mortal Kombat XL, Revelator, and Ultimate Marvel vs Capcom 3. The tournament also comes equipped with $1K pot bonuses for Street Fighter V, Melee, and Super Smash Bros. First Attack also featured top notch competition such as Infiltration, Snake Eyez, Dieminion, Chris G, and many more across multiple games. So this year, expect an influx of notable international players looking to gain Capcom Pro Tour points and the pot bonuses!
What else is there to do at First Attack? The event will take place at the Puerto Rico Convention Center with over 40,900 square feet of festivities such as casual stations, cosplay contests, trading cards competitions, giveaways, Puerto Rico's finest cuisines, Salty Suites, and much more. The Hyatt Place at the San Juan City Center is a perfect vacation destination for players looking to experience a great time at a lavish island resort. If you wish to extend your stay to explore Puerto Rico, make sure to contact ESPR at firstattackpr@gmail.com and they will assist all your questions.
For more information about First Attack, visit their site at http://www.firstattackpr.com/
Looking to register? Early Bird Registration is available until May 22, 2016 at http://www.firstattackpr.com/register/
Weds Night Fights 2016 Tournament Season
Weds Night Fights 2016 tournament season is here and we are excited to showcase another year of fresh new competition in SoCal! Continuing our venue partnership with the beautiful eSports Arena in downtown Santa Ana, we have access to fully utilize the 15,000 square-feet facility to fit any fighting games and build communities from scratch. We had an amazing amount of entrants in the 2015 Fall Season and we are aiming for historic increases this year due to new titles and updates in 2016. If you are new to our weekly events, this is the fighting game tournament series which caters to the entire genre, promotes community growth, and a place to meet new rivals in competition! Winter Season begins this Feb. 17 and streamed live on our Twitch channel http://twitch.tv/leveluplive
2015 Fall Season Walk Through: https://www.youtube.com/watch?v=hxgv8auvnfQ
eSports Arena Address:
120th West 5th Street Santa Ana, California 92701
Bring Your Own Console (BYOC)
BYOC is back! One of the core features of Weds Night Fights is having dedicated BYOC sections throughout eSports Arena. We feel having a BYOC at all times increases the amount of play time for tournament players and to introduce new players to the scene. We have 2 levels of BYOC space throughout the venue so first come, first serve to set up shop with your favorite titles! (Please Note: We have limited supplies of consoles since many are used for WNF tournaments.)
Community Outreach
Many community members join events and are genuinely interested in starting a scene on their own. Finding affordable venue space with adequate power, internet, tables, and chairs however can be extremely overwhelming for anybody. We understand the hardships and want to offer you an opportunity to grow the scene the right way. We want to work with passionate members of the community to be ambassadors of your favorite titles. If you are interested in community building, we will provide you/your organization a road map on how to promote, run tournaments, acquire set ups, and stream on your own channel at WNF! Your event will be promoted throughout our social mediums every week and your stream channel will be part of our Level Up Team Member's page on Twitch! All YouTube replays from your archives will also remain on your channel! If you are interested, please send us an email at admin@levelup-series.com
Main Event Games
Street Fighter V – PC (New Alienware i7 / GTX 960)
Mortal Kombat X – PS4
Smash 4 – Wii U
Community Driven
Melee – Gamecube
Ultimate Marvel vs Capcom 3 – Xbox360
Killer Instinct – XboxOne
Guilty Gear Xrd – PS3
Blazblue Chrono Phantasma Extend – PS3
Persona 4 Arena Ultimax – PS3
UNIEL – PS3
Gamelist for BYOC (Limited consoles available!)
Ultra Street Fighter IV – PC / Xbox360
Mortal Kombat X – PS4
Smash 4 – Wii U
Melee – Gamecube
Ultimate Marvel vs Capcom 3 – Xbox360
Tekken Tag Tournament 2 – PS3
Persona 4 Arena Ultimax – PS3
Guilty Gear Xrd – PS3
UNIEL – PS3
Divekick – PS3
(If you want your title to be featured, feel free to let us know your community building plan so we can work with you! Reach out to us at admin@levelup-series.com)
Rules: We are using the SCR2015 ruleset for all Main and Community Driven tournaments – http://www.socalregionals.com/games
Season Prizes
Special season prizes from our WNF partners! Stay tuned for prize distribution breakdown!
Season Points Breakdown
Every WNF Season event has ranking points which accumulate for an overall finalist prize. We have added 2 WNF boost events during the each mid and season finale events by 10 points. Top 4 finalists qualify to win a prize at the end of the season from our awesome partners.
Season Points: 1st 50 2nd  40 3rd 30 4th 20 5th 10 5th 10 7th 5 7th 5
Mid Season / Finale Points: 1st 60 2nd 50 3rd 40 4th 30 5th 20 5th 20 7th 10 7th 10
Season Schedule
Winter: 2/17, 2/24, 3/2, 3/9, 3/16, 3/23, 3/30, 4/6
Spring: 5/11, 5/18, 5/25, 6/1, 6/8, 6/15, 6/22, 6/29
Summer: 8/3, 8/10, 8/17, 8/24, 8/31, 9/7, 9/14, 9/21
Fall: 10/26, 11/2, 11/9, 11/16, 11/23, 11/30, 12/7, 12/14
WNF Off Season Events
Weds Night Fights off season events are back! Off season events are WNF that run outside the regular season and do not have ranking point value. More games, more competition all year long! Please note: Holidays and eSports Arena special events will have priority over our Off Season events.
Buy-in Prize Distribution
1st 50% 2nd 20% 3rd 13% 4th 7% 5th 3% 5th 3% 7th 2% 7th 2% (If 256 competitors but less than 512)
1st 55% 2nd 30% 3rd 10% 4th 5% (If 128 but less than 256 competitors)
1st 60% 2nd 30% 3rd 10% (If 64 or less competitors)
Registration
Weds Night Fights Competitor Pass: $10
Weds Night Fights competitor pass will give you access to main floor, community driven, and BYOC!
Main Game / Community Driven Buy-in: $5 (100% of the buy-in goes toward the prize distribution)
eSports Arena Membership Pass
eSports Arena Monthly Membership: $13 (For frequent competitors, this SAVES YOU MONEY and COMPLETELY OPTIONAL!)
If you purchase an eSports Arena membership, check out the following perks:
Discounts and Special Offers (50% off Weds Night Fights competitor pass all month long!)
Access to the Arena (Full access to Level Up FGC section and PCs for other genres of competitive gaming.)
Early Access to Events
Member Only Events
Dedicated Fighting Game Community Section provided by Level Up
Spectator Pass
Spectating or just watching the action live is absolutely FREE!
Dedicated Fighting Game Community Section provided by Level Up
If you are coming to practice on multiple days or meet up with friends for casuals, you can utilize the facility any day of the week with your membership or daily pass! As long as the facility isn't fully booked by a private event, we are providing games to rushdown the competition!
Parking
Parking in downtown Santa Ana is FREE AFTER 10PM. There are other alternatives such as nearby parking structures located here – http://www.downtown-santaana.com/dtsanew/wp-content/uploads/2014/10/Downtown-Parking-Map.pdf
Hours of Operation
Tournament Start Time: 9:30PM – 2AM (Can go longer depending on amount of entrants.)
Casuals can start from 12PM – 1Am on Weds or 12PM – 12AM daily with a membership!
eSports Arena – http://esportsarena.com